Whatever Bobby McFerrin does, he breaks the mold – as a composer, arranger, and bandleader… as a conductor of symphony orchestras… and, of course, as a singer and improviser who expands our ideas of what music can be. He is that rare thing: a great entertainer and a groundbreaking artist, showing us that there are virtually no limits to what can be done with the human voice. For more than four decades, Bobby has broken all the rules – and made up a whole bunch of new ones.
A ten-time GRAMMY winner and a NEA Jazz Master, he has blurred the distinction between pop music and fine art – goofing around barefoot in the world's august concert halls… exploring uncharted vocal territory… inspiring generations of a cappella singers and the beat box generation. 
With a four-octave range and an astonishing musical palette, Bobby finds inspiration in composed music like Bach or Charles Ives or James Brown… in Charlie Parker and Jaco Pastorius and especially in the innovations of his longtime collaborator Chick Corea… and in pretty much every sound he's ever heard or imagined… always bringing a multiverse of influences to his musical inventions. But for everything he has accomplished, Bobby always says that, above all, his goal is to bring joy.
Bobby remembers the day he decided to become a singer: July 11, 1977.  He was 27, and he had a dream, a vision. He imagined himself alone on stage – one man and a microphone, improvising with only his voice. He had no idea how he was going to pull this off. So he got himself a gig at a piano bar to experiment as a singing pianist. And step by step, he began to find his way… like with his first solo version of Joan Armatrading's "Opportunity".
Two years later, in 1979, Bobby moved to San Francisco and began to experiment… to explore his vision… to invent himself as an artist. He had been leading his own jazz groups, accompanying dancers, studying composition, and touring with the Ice Follies – as a pianist. Bobby started working with his longtime manager and producer, a jazz singer named Linda Goldstein, who created a booking agency for jazz innovators like Joe Henderson, Chet Baker and Bill Evans… and became the manager for individualists like Laurie Anderson and David Byrne. They set out to bring Bobby's vision to life… particularly among serious musicians. 
Soon, Bobby got the chance to perform with saxophonists Wayne Shorter and Michael Brecker, with trumpeter Wynton Marsalis, with pianists Herbie Hancock and Chick Corea – some of the greatest improvisers on the planet. They recognized that McFerrin was a purely creative spirit… an earthy virtuoso, always ready to plunge over the edge and invent something during the free-fall.  In fact this is when Bobby began a lifetime of collaborating with his musical soulmate Chick Corea:
By 1982, word reached Bruce Lundvall, the jazz industry visionary who invited Bobby to record his first album, self-titled "Bobby McFerrin".  It didn't top the charts… It didn't generate any hits… But it won Bobby enough fans and critical exclaim to get him out into the world. Time magazine wrote that "calling Bobby McFerrin a singer is like calling the Grand Canyon a hole."
In 1983, a confident German presenter, Karsten Jahnke, invited the then-unknown Bobby to perform a series of solo concerts in Germany's finest halls. Critics called him Stimmwunder… Wondervoice. It was just Bobby, alone on stage, juggling and recombining all the music he'd ever heard… Charlie Parker… or the Beatles… or James Brown. He always surprised us. His improvisations were extraordinarily intricate. Educators and critics went on to analyze his melodies, harmonies, and rhythms – the whole fabric of his music — like they analyze music by John Coltrane or J.S. Bach.
Yet despite the undeniable sophistication of his art, there was always an amiable Everyman quality to Bobby McFerrin. He was accessible, inviting – and from the beginning he has invited his audiences to sing with him… like they were in his living room. Bobby wanted to record these concerts in Germany for his next album. His record label was dubious. They thought he had the makings of a pop star, if he would only record the right material. But that's not what Bobby was about. In the end, his second album, "The Voice," was recorded during this, his first solo tour – no overdubbing, no accompaniment… except for the people singing along.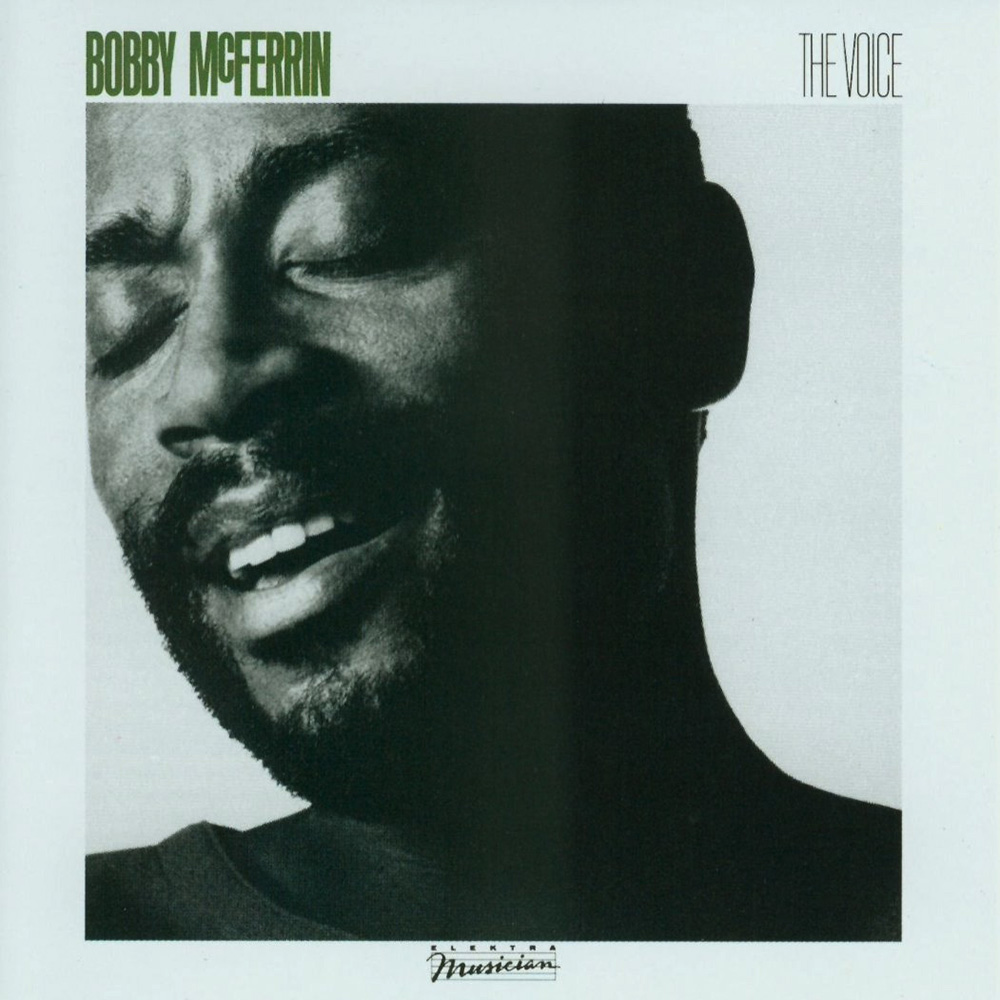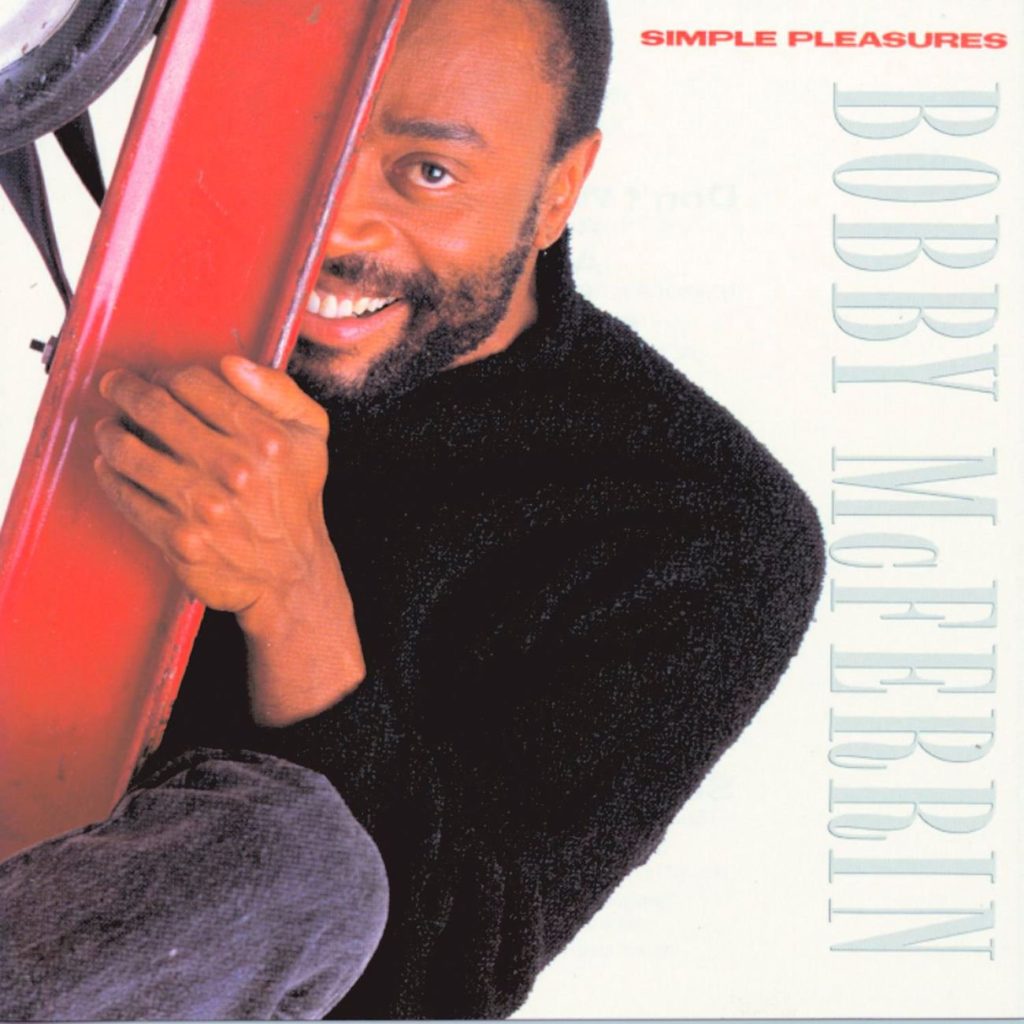 For Bobby, making stuff up with his audience was always part of the show. They were his impromptu, multi-part, multi-groove chorus. He would invent parts for audience members to sing, so he could solo over them, following his imagination to wholly new places… layering harmonies and rhythms… using call and response. He called it Circlesongs. The Los Angeles Times wrote that McFerrin "turns a concert hall into a playground." His solo concerts were spectacles, like 20th-century tribal gatherings – and always full of surprises. Bobby might crowd-surf at Carnegie Hall… or invite the whole audience out for ice cream after the show.
By the late '80s, Bobby's dream was on track. He was selling out concert halls and festivals around the world with his solo vocal improvisations. He wasn't interested in recording… Not at all: "I just want my music to exist in the moment," he said. But he reluctantly agreed to do a filmed solo show, "Spontaneous Inventions" … where surprise guests would show up to improvise with him – people like Robin Williams, Wayne Shorter, and drummer Tony Williams.
In 1988, he decided he did want to make an album – overdubbing his own voice to celebrate the songs he loved from the 1960s and some of his own songs. Goofing around in the studio with his producer Linda Goldstein and engineer Chris Tergesen, Bobby started riffing at the piano on the phrase, "Don't Worry, Be Happy" – and in a few crazy hours… his song was recorded! It became the opening track of his fourth album, the completely a cappella "Simple Pleasures." Millions of people fell madly in love with the tune, and it shot to the top of the charts all over the world.
Then came all the GRAMMY nominations – four of them for "Simple Pleasures"! And even another for Jazz! So… of course… the producers of the 31st Annual GRAMMY awards wanted Bobby to open the show with "Don't Worry, Be Happy." Politely, Bobby declined. He explained that the song was a studio project with multi-tracked vocals – a recording that was not meant to be performed live. 
"I'm sorry," he said. "I just can't do it."
The producers pleaded with him:
"If you don't sing the song, we won't have an opening for the show!"
That didn't make sense to Bobby, so he suggested…
"Why don't you start with your second song?"
In the end, Bobby agreed to sing a cappella… while improvising in a show-opening comedy routine with Billy Crystal. And, Bobby won four GRAMMYs – for Song of the Year… Record of the Year… Best Pop Vocal Performance by a male singer… and best Jazz Vocal Performance by a male singer.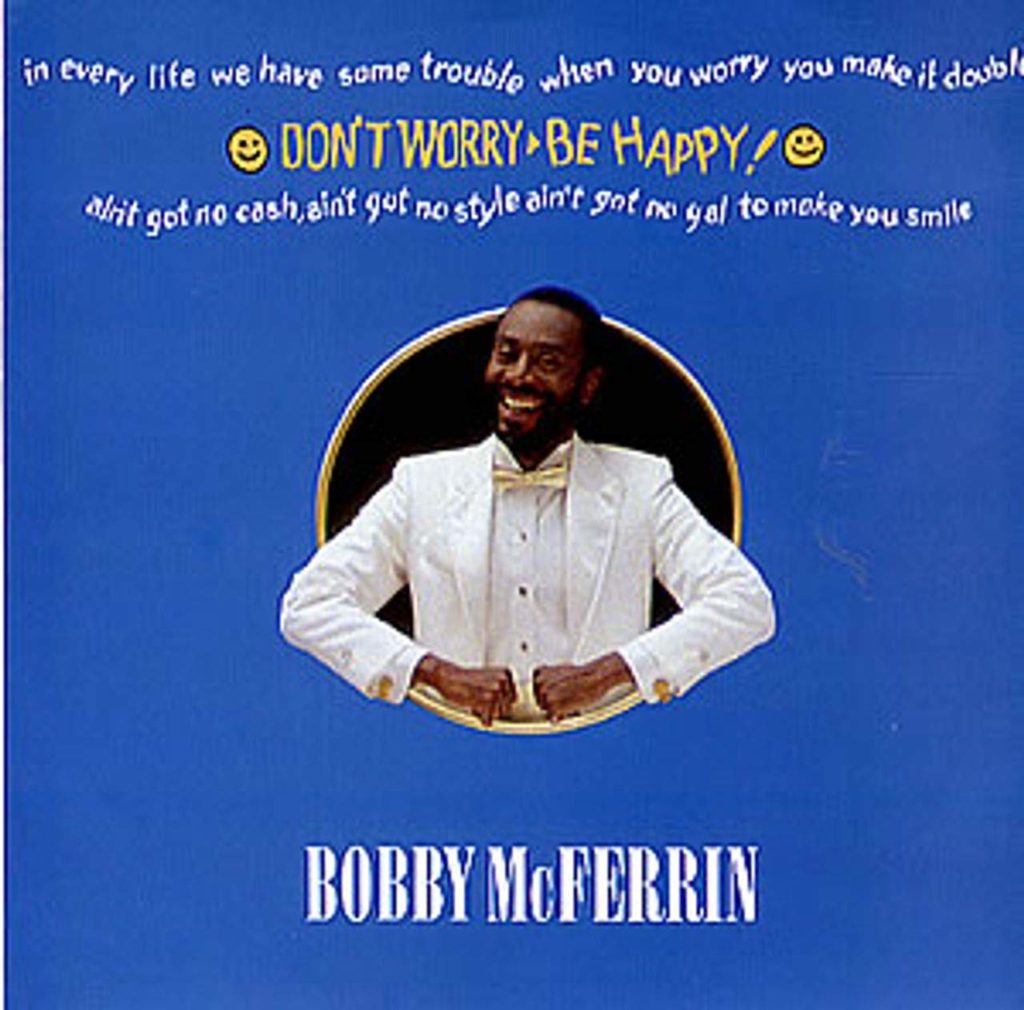 Then… at the height of this popular success… not wanting to be defined by a single hit song, he needed to figure out what to do next. So he decided to stay home and enjoy the Simple Pleasures of life with his wife Debbie and wonderfully talented children, Madison, Taylor and Jevon, who now have professional performing lives of their own.
When Bobby emerged from his time at home, he made another unexpected decision – to explore the world of classical music. The San Francisco Symphony had invited him to conduct Beethoven's Seventh Symphony on his 40th birthday. Not everyone in the classical field was pleased: Who was this jazz guy with a hit record, conducting Beethoven? But the hippest classical musicians knew that Bobby was an uncanny vocalist with superb musicianship… who hears orchestrally.
Significantly, he came from a family of classical singers. His father, Robert McFerrin, Sr., was an operatic baritone and the first African-American man to sing under contract with the Metropolitan Opera in New York City. His mother, Sara Copper McFerrin, was an accomplished soprano soloist and voice teacher. Bobby grew up surrounded by music of all kinds.  He remembers conducting Beethoven on the stereo at age three… dancing around the house to Louis Armstrong, Judy Garland, Etta James and Fred Astaire…. and quietly listening to his parents' conversations with luminaries of the Harlem Renaissance, including Paul Robeson and Hall Johnson, the venerable composer and arranger of African-American spirituals.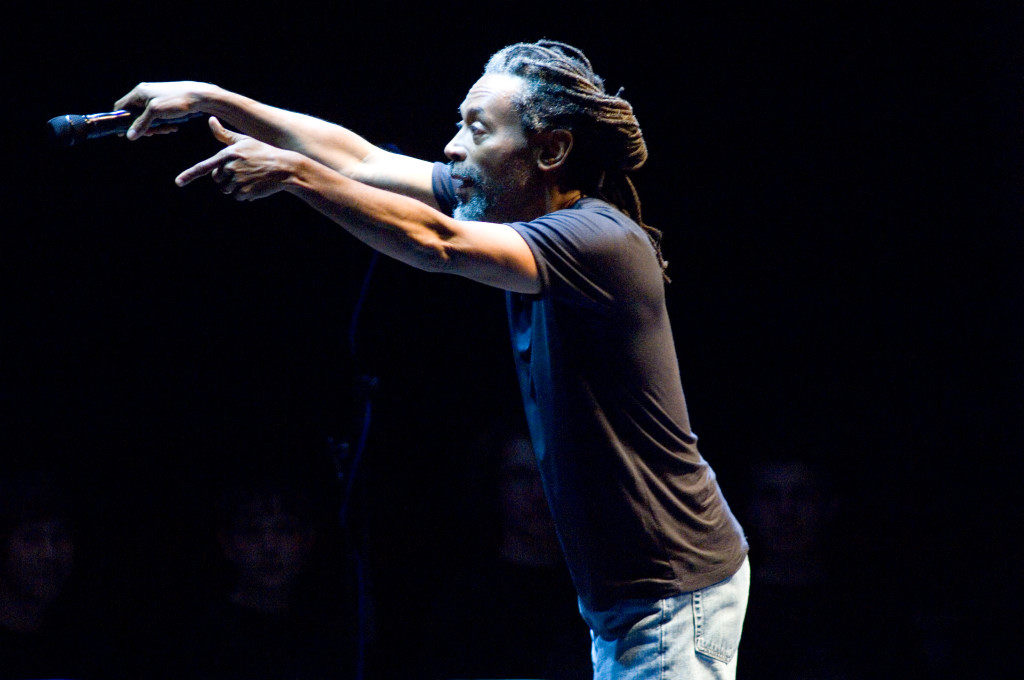 Born in New York and raised in Los Angeles, he was grounded in early classical music education. He studied classical piano and clarinet, and some college-level composition and arranging. He was a studied musician. Over the years, Bobby ended up conducting the New York Philharmonic, the Vienna Philharmonic, the London Philharmonic, and the Chicago Symphony Orchestra. He mastered scores by Mozart, Vivaldi, Bernstein, and Faure. He even conducted Gershwin's "Porgy and Bess" – the opera in which his father, Robert McFerrin, Sr., had dubbed the singing voice of Sidney Poitier for the film version, back in 1959.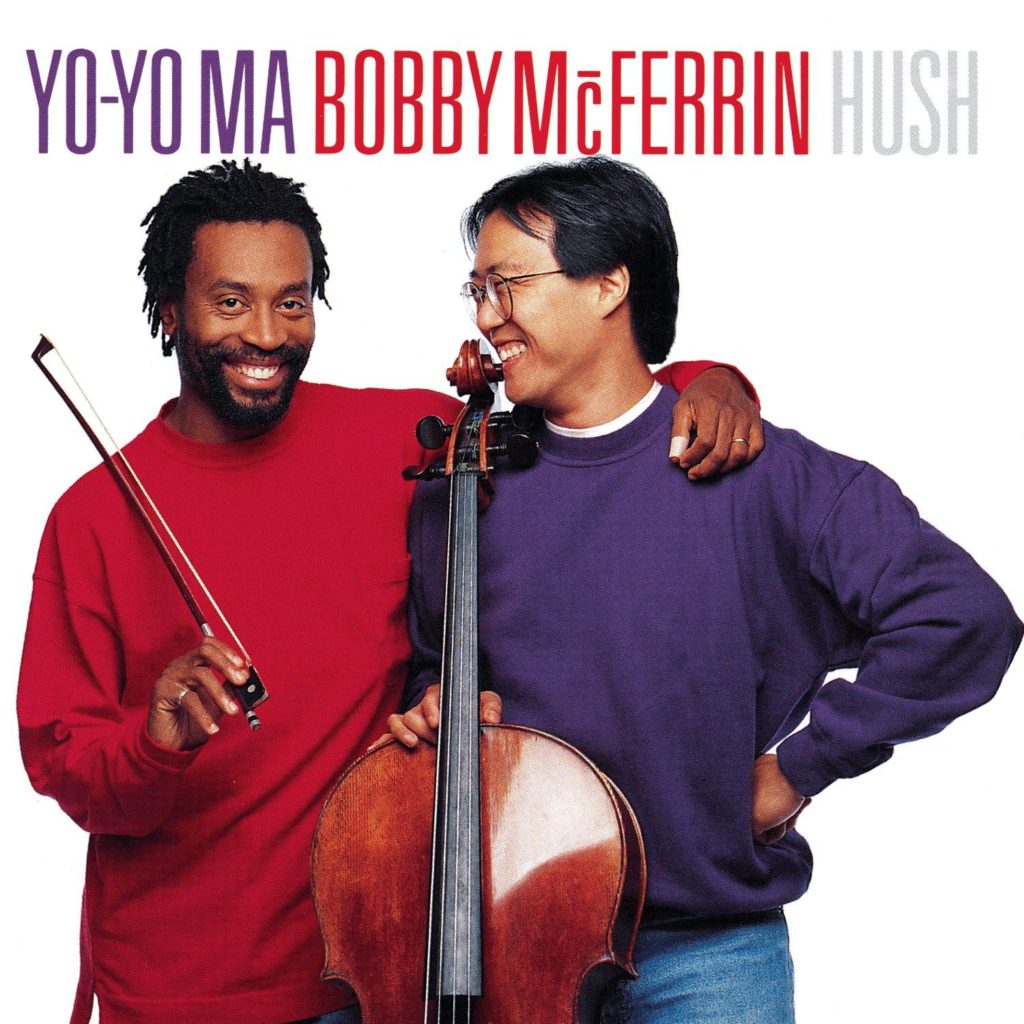 All this orchestral conducting activity brought a new wave of attention to Bobby. He was on 60 Minutes. ABC News named him "Person of the Week" for bringing a brand new audience to classical music. He sang parts that were normally played by virtuosic instrumentalists. With his friend Yo-Yo Ma, the cellist, Bobby recorded classical standards by Vivaldi and Rachmaninoff. Their duo album "Hush" was extremely well received. He recorded Stravinsky and Faure with the Saint Paul Chamber Orchestra and Mozart with his beloved musical partner Chick Corea. Bobby again opened up our ears and invited us to experience this music in new ways.
Bobby also created groups like Voicestra, 12 singers from diverse musical disciplines – jazz, classical, and musical theater – to record "Circlesongs" and join him on tour. These virtuosos became his vehicle to explore more complex improvisations and to bring life to his arrangements of the songs he composed… like "The Garden," "Baby," and "The 23rd Psalm." Years later, he distilled the concept even further with Gimme 5 – Bobby and four original Voicestra members… the crème de la crème, bouncing musical ideas off one another… telepathically. 
Another bold experiment was the album "Vocabularies" with its through-composed, McFerrin-ized choral compositions. As with a choral work by Mozart or Verdi, every note, every last part, was written down based on his improvisations, and brought to life with thousands of overdubs by McFerrin and more than 50 extremely skilled singers.
But above all, and with every twist and turn of his musical journey, Bobby has always been driven by his spirituality… and his mission to bring joy to his audiences. Grateful for his fathers' musical influence, Bobby created "SpiritYouAll", an homage to Robert McFerrin Sr. album "Deep River and Other Classic Negro Spirituals," carrying forward the tradition in his own Bobby way.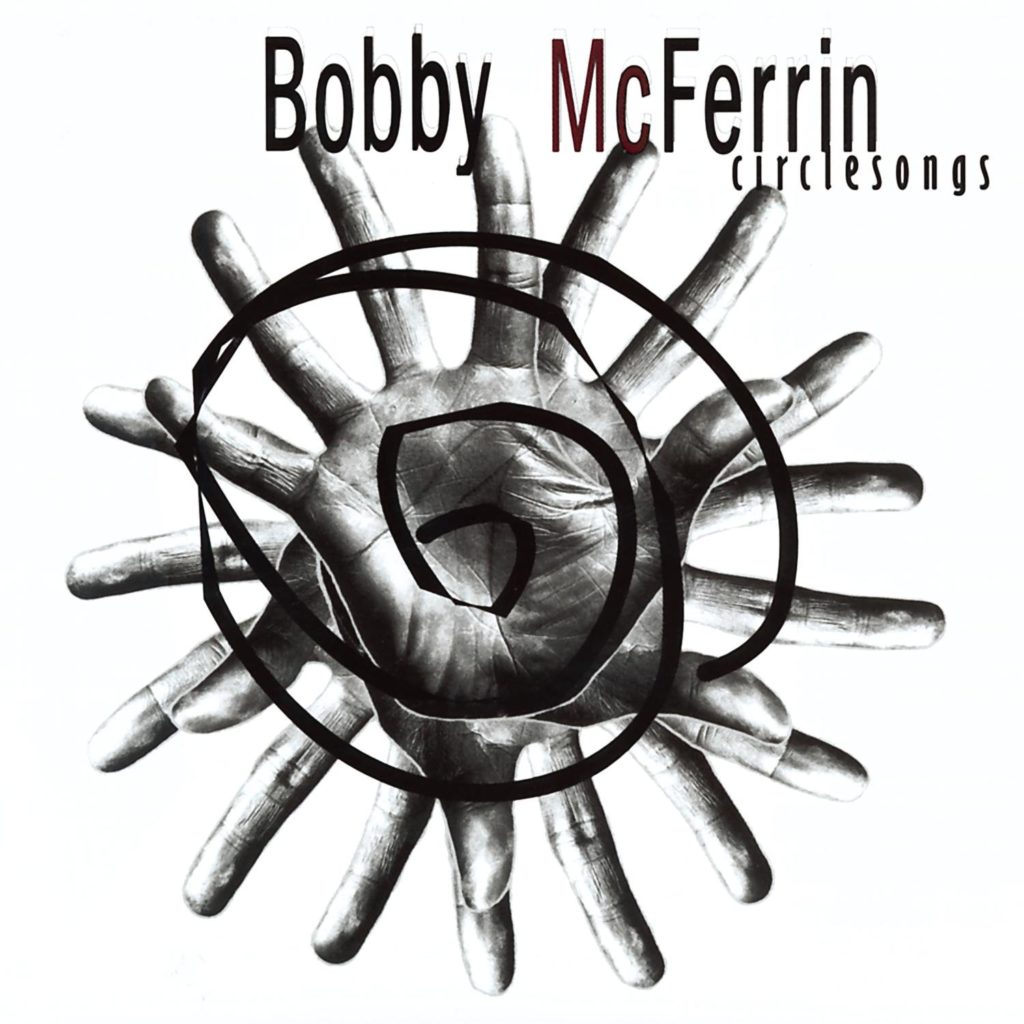 And if you are in the Bay Area these days, you can find Bobby leading Circlesongs at Grace Cathedral, or The Freight & Salvage, and join the fun. 
Yes… Bobby carries on to this day with his always surprising adventures… a pure artist who follows the call of his imagination to bring countless moments of joy to millions of people all over the world.