Circlesongs 2022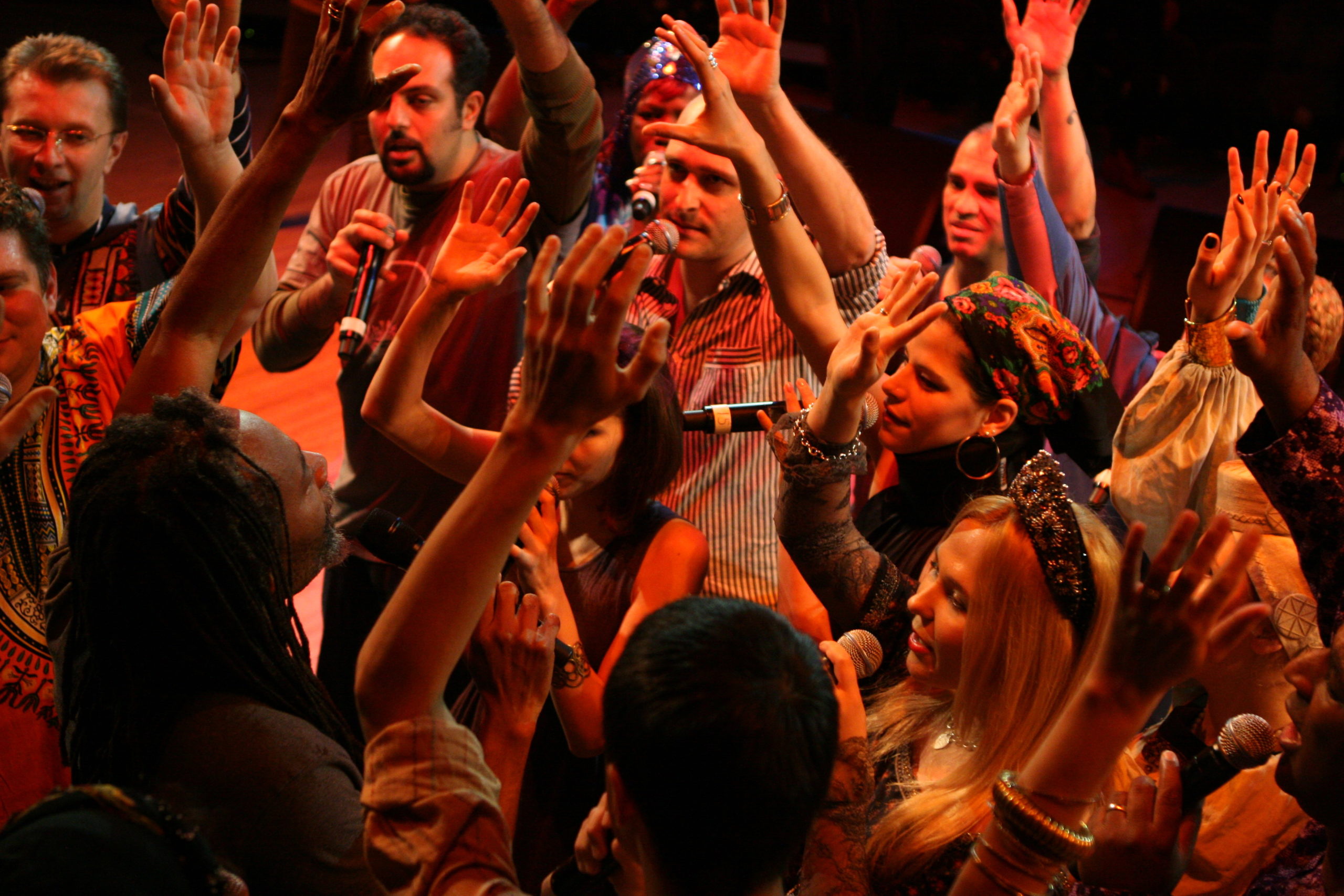 Circlesongs with Bobby McFerrin and his team of inspiring singers & teachers
If you love to sing, you are welcome to join Circlesongs with legendary (vocal virtuoso) Bobby McFerrin and his inspiring team of master teachers for a workshop full of joy-filled improvised music-making, fun and games for singers of all levels of experience.
"You get people together and get them singing, and you instantly knock down all the walls – the creeds, the gender, age and race differences, everything. You're all one at that point, lifting your voices."​ – Bobby McFerrin
In this workshop, Bobby is joined by his diversely gifted team of Circlesongs teachers—including Voicestra and Gimme5 members David Worm, Judi Vinar, Rhiannon, and Joey Blake, the Bay Area's own group Motion, Destani Wolf, Bryan Dyer and Tammi Brown, as well as international Circlesongs teachers Christiane Karam (Lebanon), Zuza Gonçalves (Brazil), Tiago "Rizumik" Grade, (Portugal), Gaël Aubrit (France), Varijashree Venugopal (India), Sofia Ribeiro (Portugal), Juan Andrea Ospina (Colombia), Goussy Celestin (Haiti), Daniela Plattner (USA) and other members of this thriving global singing tribe.
This Circlesongs adventure with Bobby and his teachers builds confidence and trust and nurtures our creativity to deepen individual and community musical expression through improvisation. The program features large and small group sessions for experimentation at all levels. Peer-group electives might include harmony, body percussion, music theory, freestyle language, vocal embodiment techniques, exploration of musical styles, and much more. Everyone will create their schedule from multiple electives to customize their experience.